Episodes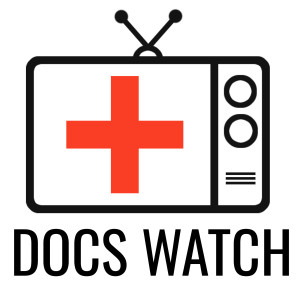 Friday Sep 25, 2020
Friday Sep 25, 2020
SUBJECTIVE
In this episode, we're heading back into outer space to talk about maybe the most iconic alien of all time — Alien! I mean, the xenomorph! From Alien! What a great and confusing movie. Why is everything so wet on that spaceship? Why didn't the crew have fire safety training? Why are we storing milk and spaghetti inside robots??? Really, we're left with more questions than answers. We'll discuss why you should be careful what you put in your mouth (Spoiler: the answer is worms), mutagenic tumor fluid, and how bad company policies can create more than just a toxic work environment.
Sidebar:
We mention that malaria is caused by Plasmodium falciparum, and this is true! But there are four other species of Plasmodium (specifically, P. vivax, P. ovale, P. malariae, and P. knowlesi) that can also infect humans and cause malaria! They usually cause milder disease. A lot of the discussion about malaria is about P. falciparum because that is the species responsible for the vast majority of deaths from malaria.
OBJECTIVE
Resources, Citations, and Mentions:
ASSESSMENT
Of the parasite life cycle in Alien:
Deepa: 4 out of 10 spaghetti robots in milk
Jen: 3 out of 10 highly mutagenic fluids
PLAN
Subscribe to our medical ramblings on Apple Podcasts, Spotify, Stitcher, or wherever you get your podcasts! Rate, review, and tell your friends!
Got a question or suggestion? Find us on Twitter @DocsWatchPod, or visit us at docswatchpod.com.
Theme Music and SFX: Kevin MacLeod (CC BY) - RetroFuture Clean, Danse Macabre-Big Hit 2